Ingenuity is Made Here Featuring General Packaging Corporation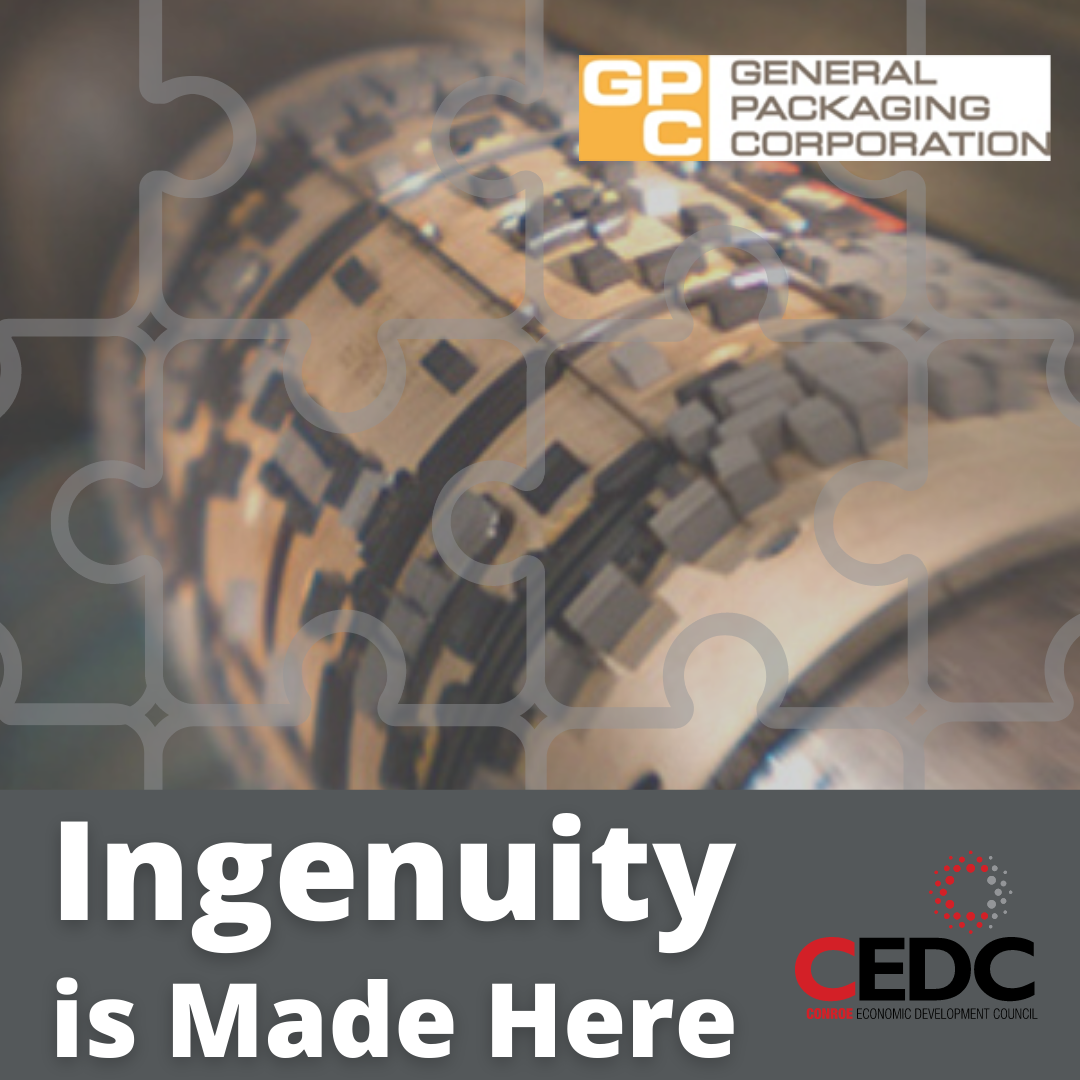 17 Feb 2022
More Is Made Here, Area Companies, Conroe Park North
Since 1957, General Packaging Corporation has been designing innovative ways for companies to ship valuable products safely and efficiently. Packaging may seem like a simple task; however, General Packaging is utilizing ingenuity to transform the industry. With a growing presence in Conroe and an effective business model, General Packaging highlights how Ingenuity is Made Here.
Founded by James Brown in Richardson, Texas, General Packaging is now a third generation family business founded on quality, value, and service. These foundations have helped General Packaging grow into a cutting-edge packaging manufacturing company servicing an array of industries. With three plants in Texas, including the five-year Conroe facility, General Packaging has established a strong presence in Texas and throughout the region.
General Packaging focuses on custom packaging to meet the needs of their customers. Utilizing corrugated boxes, foam cushioning, wood products, and packaging supplies, General Packaging tailors the package to protect valuable products throughout the shipping process. The company also runs their own truck, in order to better deliver on-time results to customers.
James Brown IV (JB), grandson of the founder, is owner and Executive Vice President for the company. According to JB, General Packaging is consistently applying ingenuity to discover methods that help the company design, manufacture, and ship with the best interest of its customers in mind. This includes keeping costs low while protecting the commodities.
"You have to be creative to bring costs down in a rising cost environment. That usually means redesign and ingenuity. We are creative with our customers to work through issues to find a solution. We implement the ideas other companies won't or can't do," said JB.
The company partners with its customers to design packaging for specific products. General Packaging designs the package, tests it in the lab, then manufactures the product. And they have done this to create thousands of products tailored to customer needs. JB describes the company as part manufacturing and part engineering firm.
"We don't do anything off the shelf or stock items," added JB. "In a world that's more and more commoditized and impersonal, we take the time and the efforts to be personal for our clients. We're always trying to get better and faster for customers. We're big on innovation and finding ways to improve the business."
This personal touch, in an industry where it's rare, adds to the resourcefulness of the business. Always a building block, customer service remains a cornerstone for General Packaging. This service goes into every ounce of ingenuity as JB and his team look to deliver the perfect packaging for every client.
"We do everything we can to make it a great experience for our customers. We really care, and we show that through our execution day in and day out," said JB. "We're uniquely situated with the DNA of our company to be able to respond to the needs and concerns of our customers."
Responding to the needs of customers is what brought General Packaging to Conroe nearly two decades ago. Clients near their North Texas headquarters sought similar packaging results at their Houston operations. After building a strong book of business in the market, led by Plant Manager Kenneth Hecke, General Packaging decided to make a permanent footprint in the area.
At the recommendation of a Conroe supplier, the company targeted Conroe and made Conroe Park North their regional home. General Packaging leased in the park for about a decade before opening their 50,000-square-foot plant in 2016. The company now has around 60 employees in Conroe and room for expansion on their 10.4 acre property.
JB pointed to relationships with the Conroe Economic Development Council and the City of Conroe being key to bringing their ingenuity to Conroe. General Packaging has continued cultivating business relationships to thrive in Conroe.
"It's been a great experience for us and we feel right at home in Conroe. Having a permanent home here has been great for business. We service a lot of the accounts in the Conroe area, including in Conroe Park North. We love being that local resource," added JB.
As General Packaging continues growing their Conroe presence, it is clear that the company's focus on innovation and service is the catalyst for current and future success. Using inventiveness to create solutions for their customers has always been their bread and butter. General Packaging is excelling at delivering on that mission and showing why in Conroe, Texas, Ingenuity is Made Here!