Conroe - your recreation destination
Conroe offers an incredible variety of year-round outdoor recreation opportunities. From boating and swimming at Lake Conroe to biking and hiking in the Sam Houston National Forest to playing a round of golf - everything's here or located nearby. Plus, Houston's gulf coast beaches are only an hour away. Visit Conroe is a great site to check out for all the latest happenings.
Lake Conroe
On the west fork of the San Jacinto River just seven miles west of Conroe lies a beautiful 22,000-acre lake with water sports, fishing, skiing, sailing and boating. The star of the lake is Margaritaville Lake Resort, a Jimmy Buffet inspired resort on 186 waterfront acres where visitors can unwind in a luxury suite or a waterfront cottage. Guests and locals can enjoy signature Margaritaville dining concepts, a rejuvenating spa, thrilling water activities, state-of-the-art conference space, a championship golf course and more. A number of inviting local campgrounds and restaurants with views of the water all dot the pristine shores of this vacation haven.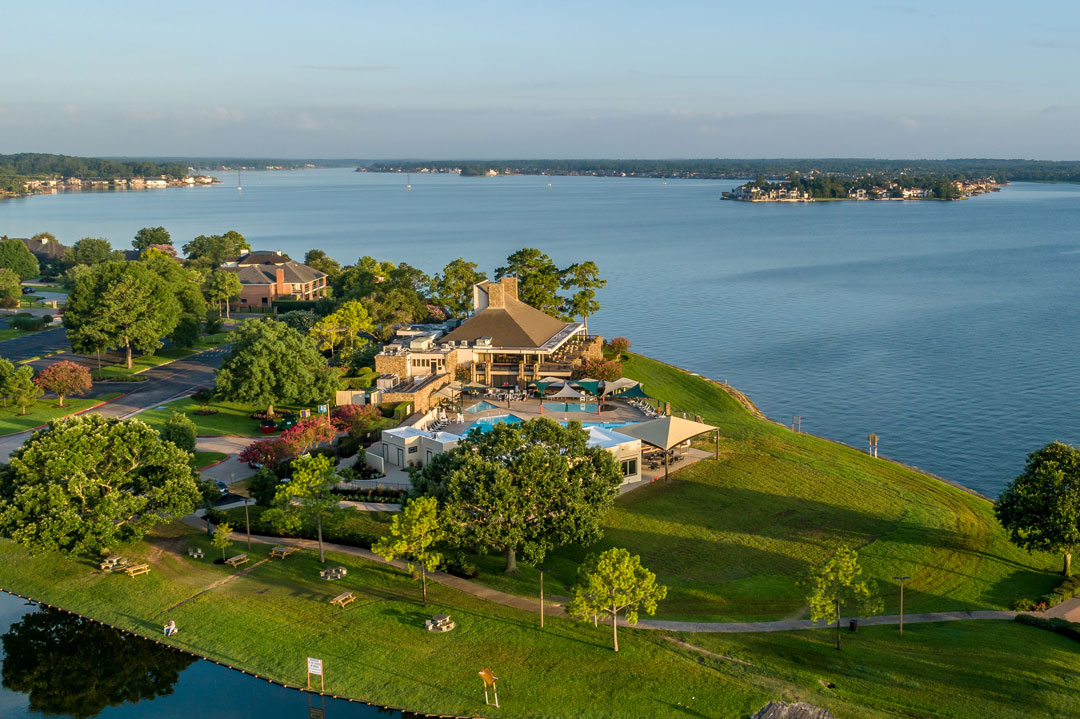 Outdoor Recreation
Golf
Golf is another favorite activity in the Conroe area. Rolling hills, pine trees, lakes and natural beauty accent the talents of dozens of the country's top course designers and developers in what is truly a golfer's paradise. With more than 225 holes of golf in Conroe, enthusiasts will find some of the most challenging concentrations of golf courses in the nation. Margaritaville Golf Club, West Fork Golf Club, River Plantation Golf Club and Panorama Golf Club are public courses located in and around Conroe. 
Forests and Birding
Sam Houston National Forest and W.G. Jones State Forest in Montgomery County are home to various wildlife species and offer a variety of outdoor recreational opportunities. Many have been attracted to both for birding, especially since one of the most popular sought-out observations is that of the endangered Red Cockaded Woodpecker sighted in both forests.
W.G. Jones State Forest
Clusters of endangered Red Cockaded Woodpeckers find sanctuary in these 1,733 wooded acres southwest of Conroe. The area is favorite for birders. The Texas Forest Service continues to develop ways to better preserve the natural environment by utilizing W.G. Jones State Forest as a "demonstration forest." Sweetleaf Nature Trail, picnic tables, horseback riding and fishing make this forest a perfect day-use destination. To learn more, contact the Texas Forest Service Conroe District Office at (936) 273-2261.
Sam Houston National Forest
It's an outdoor-lovers paradise! Nature enthusiasts enjoy year-round fishing, hiking and bird watching. A portion of the award-winning 128-mile Lone Star Hiking Trail weaves its way through the forest offering hikers everything from a day hike to extended overnight treks. Shortleaf and Loblolly Pines reach to the sky at Little Lake Creek Wilderness Area and along Stubblefield Lake Interpretive Trail. For more information and a map, contact the USDA Forest Service at (936) 344-6205.
Parks
There are 26 parks in the Conroe area with all the amenities you need. One of the largest is the 204-acre Carl Barton, Jr. park featuring play structures; picnic tables and pavilions; 6/10-mile walking and/or jogging trails and a multi-purpose trail for biking or hiking; fields for softball/baseball and soccer; a fitness course; fishing; public art; public restrooms and handicap accessibility.
Recreation and Aquatic Centers
The C.K. Ray Recreation Center and Conroe Aquatic Center are operated by the City of Conroe and feature many family-friendly and fitness options.

C.K. Ray Recreation Center
Kidz Zone
Fitness center
Two racquetball courts
Gymnasium
Dance/aerobics room
Gymnastics room
Cardio fitness room
Weight room
Multi-purpose room
Game room
Locker rooms
Fitness classes for all levels
Special interest classes
Athletic programs for all ages
Rental space for parties/receptions

Conroe Aquatic Center
Waterpark
Children's wading pool with playground
Older youth/adult pool with basketball goal
Five water slides, including three 3-story tower slides
Covered, heated fitness pool for classes, special events, and team sports