Cutting Edge is Made Here Featuring Stainless Structurals America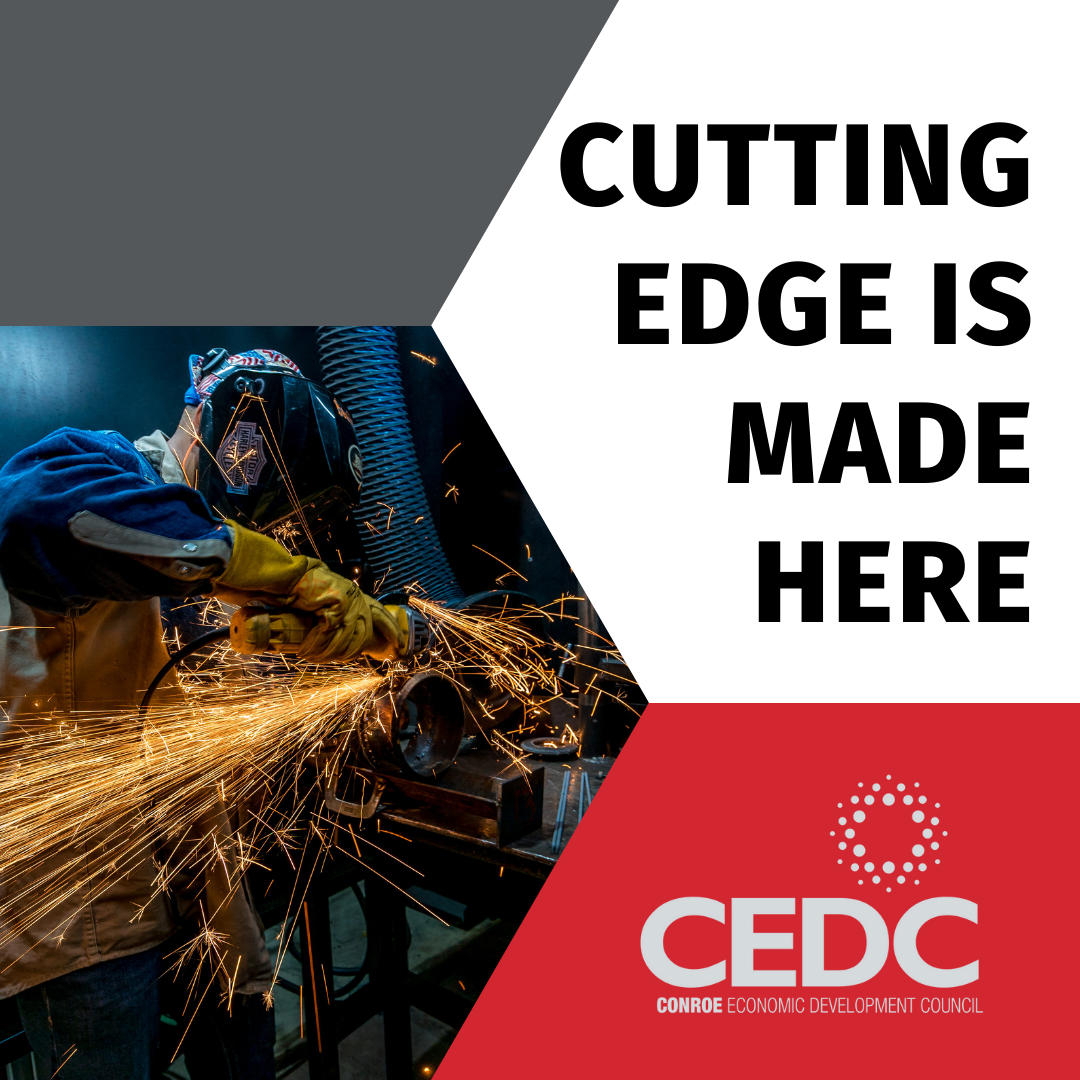 8 Jul 2021
More Is Made Here, Conroe Park North, Area Companies, Business News
Conroe's focus on creating an ideal business climate has attracted a diverse collection of companies that call Conroe home. These companies employ innovative techniques to manufacture critical products used across the globe. Stainless Structurals America uses laser fusion at their Conroe Park North facility to produce stainless steel structurals. The exclusive technology and manufacturing procedures applied by Stainless Structurals America demonstrate that in Conroe, Texas, Cutting Edge is Made Here.
"We are literally the only company in the world that does this," said Harley Hiza, Stainless Structurals America Sales Director, on the company's proprietary technology.
Stainless steel profiles cannot be produced the same way that the more common carbon steel can. Therefore, Stainless Structurals America utilizes laser fusion, which has its own American Society for Testing and Materials (ASTM) designation, to weld their product and create standard and custom shapes for their clients.
"The process is extremely complex, yet controlled and consistent. We have perfected it over the years," added Hiza.
Developed in Switzerland, the process is executed by Stainless Structurals America giving engineers and architects the option to choose the more desirable stainless steel for projects. According to Hiza, stainless steel generally has a longer lifespan than carbon steel as it is corrosive resistant and ideal for hazardous environments.
The cutting edge technology and products created by Stainless Structurals America has led to worldwide demand. Many of the company's customers are in the United States; however, inquiries and purchases from Canada, Mexico, and Uruguay are common. The Conroe office focuses on the Americas, while the company's Switzerland and Singapore offices focus on clients in their respective regions.
The growing national and global demand was a key reason that Stainless Structurals America relocated and has expanded in Conroe. Logistics available in Conroe provide a more efficient reach to the Americas and global markets. Originally based in Jacksonville, Florida, the company opened its Conroe operations in 2011.
"We wanted to be more centralized to the rest of the Americas. Conroe allows for easy distribution with its strategic location," said Hiza. "Conroe has been a good home for us. It has a lot to offer, and we believe we have a lot to offer it."
The fit has been exceptional, as Stainless Structurals America has maintained consistent growth since moving to Conroe. This has propelled the company to expand its operations to bring in more inventory and equipment. The addition of 110,000 square feet of warehouse space in June 2020 enlarged Stainless Structurals America's footprint in Conroe to 230,000 square feet. The 44-acre site has room for future expansion, which Hiza hopes will be necessitated by increasing demand. Presently, the Conroe facility produces between 10 and 30 tons of stainless steel product per day.
As Hiza and his team continue to highlight the advantages of stainless steel and laser fusion technology, demand and growth await. With an innovative business model and product offering, Stainless Structurals America brings something special to Conroe.
"All roads lead to Conroe because we are the only ones who do what we do," offered Hiza, reinforcing that, in Conroe, Texas, Cutting Edge is Made Here.