Essential is Made Here Featuring Borden Conroe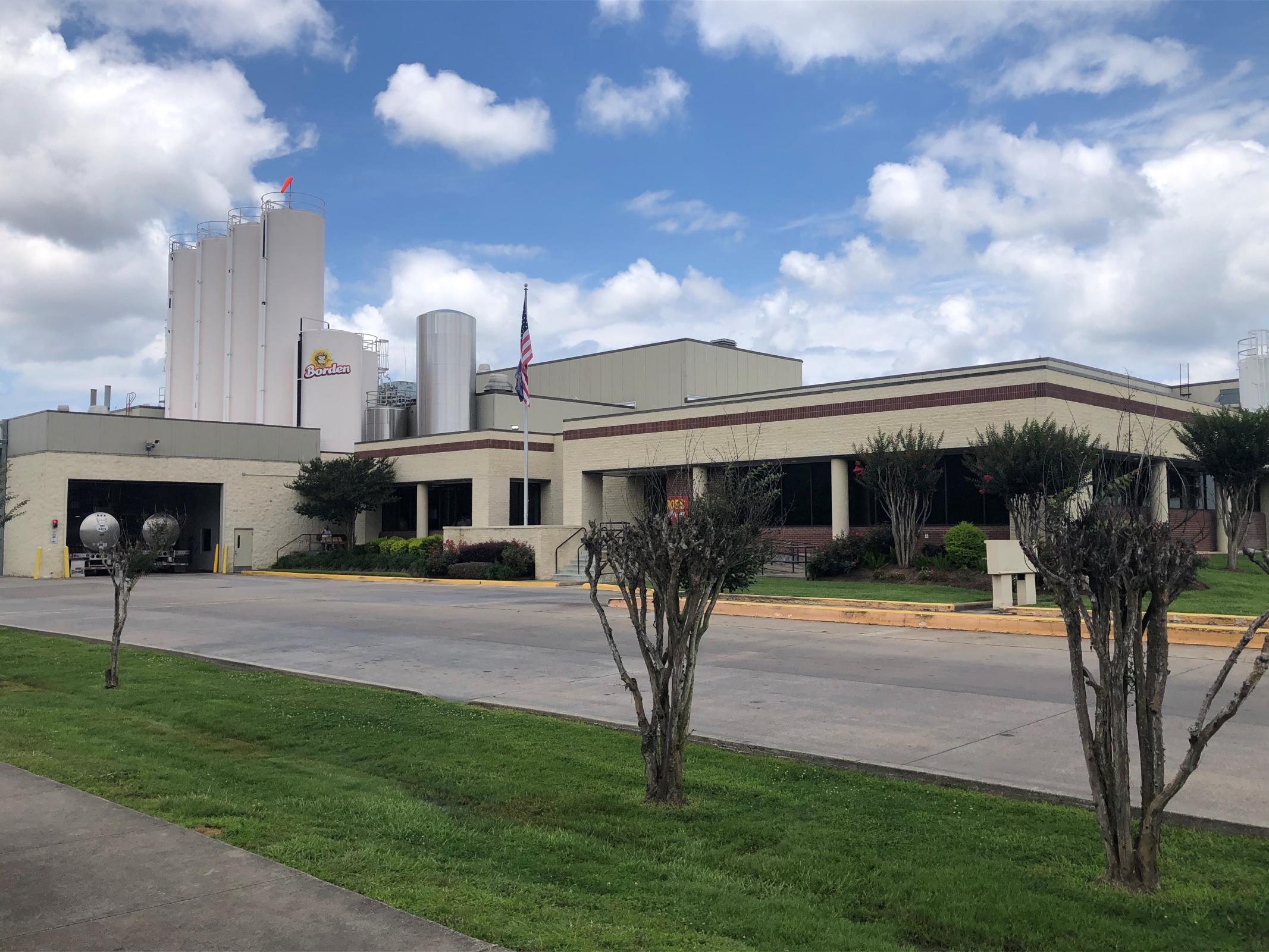 7 Jun 2021
More Is Made Here, Area Companies
A strong workforce is essential for any community to thrive. Dairy has long held its place as a staple of a healthy diet. Famous for its wealth of vitamins and minerals, dairy is a building block for a healthy body. Conroe is proud to play a role in the production of this essential food group, as Borden Dairy Company manufactures and distributes a wide range of products from its Conroe plant. Borden knows that in Conroe, Texas, Essential is Made Here.
Borden has operated in Conroe since 1991 when the Dallas-based company recognized the need for a plant in our city and stayed due to success and the friendly environment Conroe offers. The Conroe facility, first built by Kroger in the 1980s, was instantly a match.
"It was an immediate and perfect fit for Borden in Conroe," said Jayme Owens, Borden Conroe General Manager.
Borden and Conroe are a natural fit for a number of reasons. First, the city's rapid growth has aided in building a robust labor pool helping Borden Conroe employ approximately 370 people. And Borden has grown with Conroe, making upgrades and expansions to the facility. The plant is now considered an industry standard, according to Owens. The Conroe Economic Development Council is proud to have helped support many of these projects!
Additionally, Borden tabs Conroe as an ideal location for shipping and receiving thanks to geographic advantages and key transportation routes.
"It is nice to be out of the hustle and bustle of Houston but have it close enough for a distribution area," added Owens. "Conroe's setting off I-45 is ideal for inbound raw materials and shipping finished products. It is an easy-to-get-to location."
A Borden's customer favorite specialty item is exclusively manufactured in Conroe: Borden's Premium Eggnog. The other finished products coming from Borden Conroe include many of the dairy and non-dairy essentials found in our refrigerators, such as milk, juice, and Red Diamond iced tea. These products live up to Borden customers' high standards.
"Our customers have come to expect a high-quality product attached to the Borden brand," offered Owens.
The Borden brand was established by Gail Borden in 1857 and has long been promoted by the company's world-famous mascot, Elsie the Cow. Introduced at the 1936 New York World's Fair, Elsie is one of the most recognizable product logos in the United States. Elsie's popularity has helped Borden share the beneficial and essential nature of dairy products for more than 80 years.
As Elsie and Borden continue serving a loyal customer base, the Conroe facility sees prospects for future growth. Owens expects Borden to continue reinvesting in the facility, the people, and growing the local market.
While Borden continues to invest in Conroe to support healthy diets everywhere, Conroe will proudly continue to support Borden with its numerous assets and advantages. Because the vital nature of each works hand-in-hand, our community can easily discover why in Conroe, Texas, Essential is Made Here.