Conroe's Scheiner Re-Elected to Texas Economic Development Council Board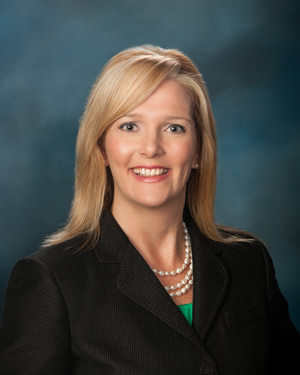 Conroe economic development professionals develop skills and establish connections during state and international economic development virtual conferences
Conroe Economic Development Council Executive Director Danielle Scheiner was re-elected for a two-year term as a member of the Texas Economic Development Council (TEDC) board of directors at the TEDC annual board meeting held in conjunction with the TEDC Annual Conference, October 5-9.
Scheiner also was featured on a five-person panel during the conference, sharing success stories and valuable feedback during the "Peer Group Roundtable: Making the Case for Economic Development – Facilitating Stakeholder Engagement in Economic Development." The panel included a question-and-answer session.
"I am proud to continue to represent Conroe and the Conroe Economic Development Council on the Texas Economic Development Council board," said Scheiner. "Serving among peers that I respect and admire, I look forward to advancing our efforts in making Texas the premier destination for economic investment."
With the convenience of the TEDC conference, as well as the International Economic Development Council (IEDC), being held virtually, the entire professional team at Conroe EDC was able to participate in discussions, panels and presentations addressing best practices and professional development in the economic development industry. The valuable professional development and critical network connections established at the two conferences will help Conroe EDC achieve its economic development goals in 2020 and beyond.
The TEDC Annual Conference virtually brought together leading economic development experts and peers under the theme of Economic Development in Challenging Times: Creating a Path Forward.
Commencing virtually from Dallas, IEDC hosted their annual conference from October 13-16, focusing on building resilient and sustainable communities that thrive. IEDC set five timely economic development priorities to serve as the conference tracks: resiliency during a recession; fostering economic transformation and diversity; workforce development; leadership development; and supporting entrepreneurship. These opportune discussions provided the Conroe EDC team with important insights and best practices that will be used to grow Conroe's economic climate.