Conroe EDC Displays Reasons for Growth and Bright Economic Future at Allies Day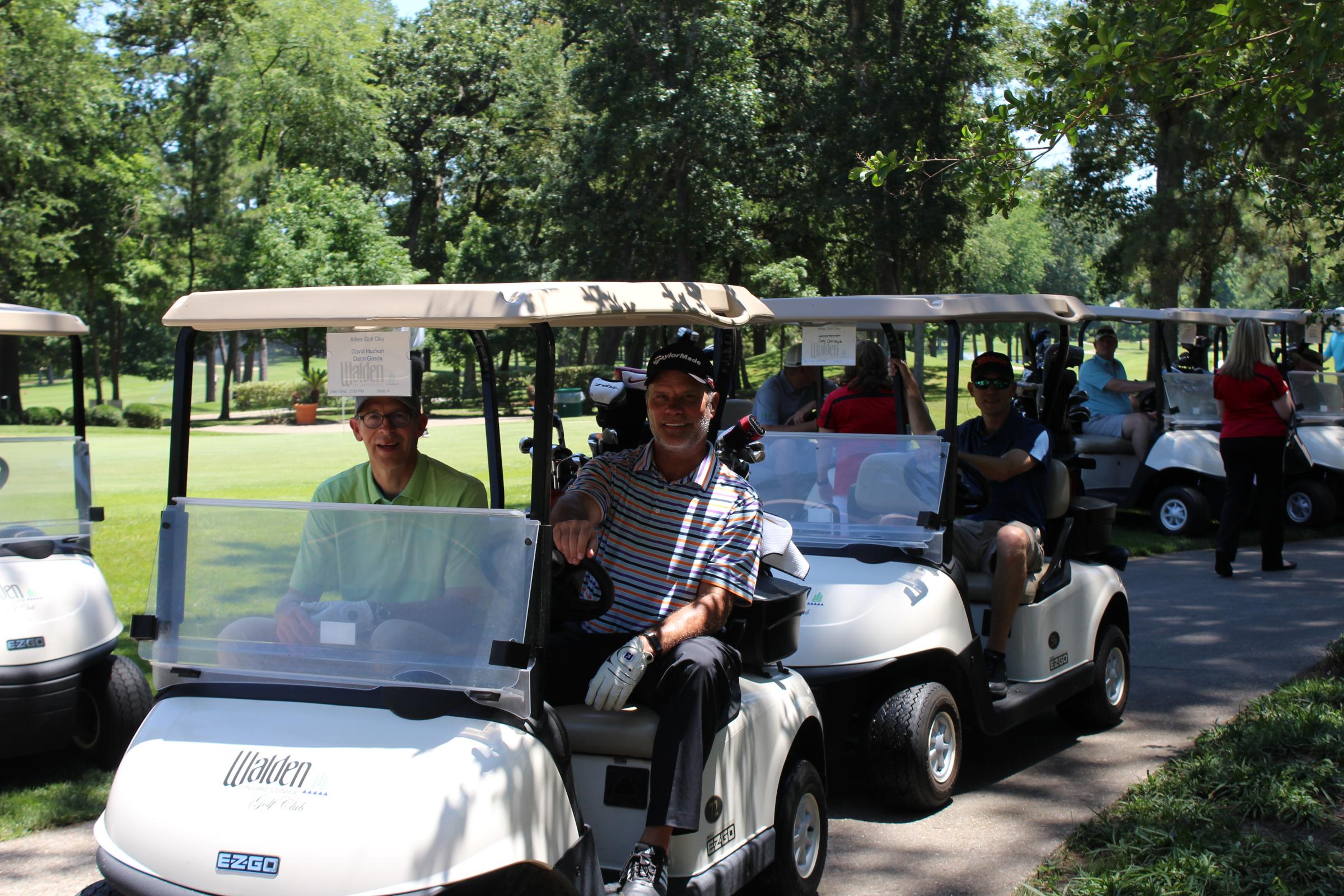 The Conroe Economic Development Council (CEDC) showcased Conroe's developed infrastructure, trained workforce, and competitive incentive programs as drivers for growth and opportunity during the CEDC's 19th annual Allies Day earlier this month. Community leaders, elected officials, and members of the commercial and industrial real estate industry gathered on May 16th to learn about the success Conroe is having in expanding its business-friendly atmosphere.
CEDC Executive Director, Danielle Scheiner, led off the day describing Conroe and the CEDC. Scheiner touched on Conroe's many natural assets as well as programs driving economic development growth in Conroe, including recently improved infrastructure development, a diverse and well-trained workforce, and competitive economic incentive programs.
"Conroe has tremendous assets that have allowed for sustained growth," said Scheiner to the attendees. "Conroe's quality of life and a welcoming business environment that provides opportunity for business and industry to thrive in Conroe has never been better. This is the place to be."
The growth in Conroe has led the CEDC to make significant moves to keep up with the progress, including the recent purchase of 610 acres to expand Conroe Park North. Scheiner also discussed the roadway and signal improvements coming to Conroe Park North and the expansion of Conroe-North Houston Regional Airport as ways Conroe is meeting the needs of companies locating in Conroe.
"We are always looking for ways to provide a more comfortable environment for our local companies," added Scheiner. "The recent and ongoing infrastructure projects will make Conroe an even stronger economic hub."
Scheiner also took the opportunity to promote Conroe's recently launched branding campaign, "Do You Know Conroe". Conroe Mayor Toby Powell, Superintendent of Conroe ISD, Dr. Stockton, and three business leaders share how Conroe comes together to provide education, quality of life and necessary business amenities to make Conroe the fastest growing small city in America.
Scheiner followed her presentation by leading the nearly 60 attendees on a bus tour of a few of Conroe's best business parks. The tour started with a visit to Conroe Park North, where the site of new and ongoing projects, like Bauer-Pileco, Galdisa, and FedEx Freight, were impressive to many on board.
The next stop took the group to business-ready and amenity-laden Deison Technology Park. Following the trip to Deison, Danielle turned the microphone over to First Houston Properties to tell the attendees about their new development, North Frazier Industrial Park. The 20.5 acre site will be an ideal location for companies looking for industrial space in a convenient location.
Capping the day, the CEDC's allies met for lunch and a round of golf at Walden Yacht Club and Walden on Lake Conroe Golf Club. During lunch, Mayor Powell, and CEDC chairman, Steve Pilgrim of Entergy Corporation, offered their appreciation to the group for their presence and work in Conroe.
The CEDC also thanked those partners attending Allies Day and who work to make Conroe a thriving business community. Conroe and the CEDC are positioned well for a strong future, made better by the positive relationships with their partners. As Mayor Powell says in his video, "Conroe has it all."