Texas Tissue Prepares for Conroe Opening Amid Record Growth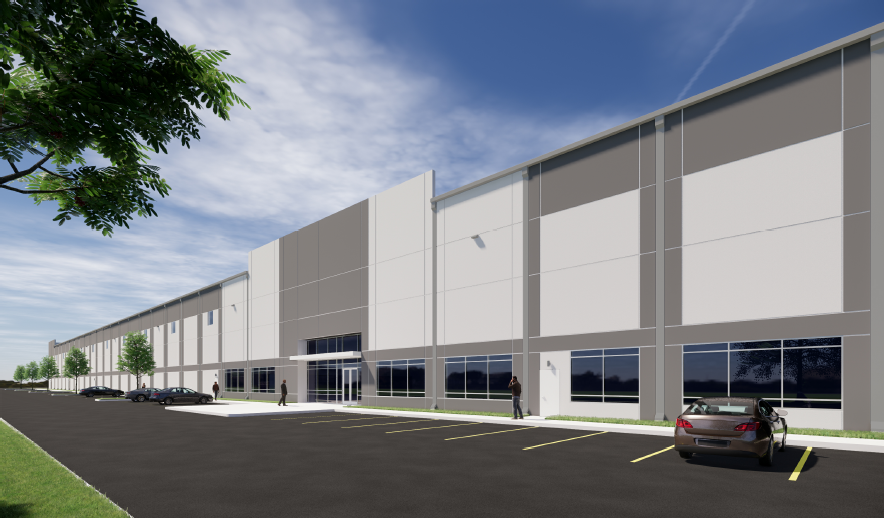 In just five years, Texas Tissue Converting has grown from a brand-new business attempting to capture rising paper tissue demand in Texas to one of the most efficient and reliable suppliers in the market.
With a focus on hiring the best possible employees to manage their cutting-edge technology, Texas Tissue is experiencing record growth that is only limited by capacity; therefore, they are moving into a new Conroe Park North facility that Chief Financial Officer Joe Suarez believes will allow them to double production within 24 months of their January 2021 move-in.
Beginning as a 402,000 square-foot facility with potential to expand to double its existing size, Angler Construction is building the climate-controlled facility at an estimated cost of $25 million. And in addition to the previous $20 million invested over the last five years, Texas Tissue will invest another $20 million in capital expenditures to equip the plant.
In 2014, Texas Tissue realized that Texas represented roughly 10% of the annual United States paper consumption (around 800.000 metric ton/year); yet, not a single tissue paper company was producing in Texas for the retail market. In conversations that followed, Chief Executive Officer Luis Gomez and his partner CFO Suarez, who were both living in Miami, received a feasibility study that proved this assertion. The partners followed up with their own study that made it clear Texas, one of the fastest-growing states, was a market ripe for paper tissue production.
"The data told us to build a plant in Texas yesterday," said Suarez. "We immediately began our plan of opening a Texas facility."
After contacting then Governor Rick Perry's office, they were ushered around the state to gauge interest from cities attempting to recruit the company. What they found was an unrivaled business environment.
"It was clear that Texas is a state that understands business and how to make it attractive for companies to locate here," added Suarez.
That welcoming feeling was amplified when the entrepreneurs began making site visits in 2014, and Conroe presented them with an ideal location to compete in the paper tissue industry. Texas Tissue was created later that year with Conroe as their long-term home.
"Conroe had the available land and the necessary resources to build what we needed," said Suarez. "From a labor standpoint, Conroe is an attractive market to recruit talent. People want to live and work there."
While designing and building the Conroe plant, Texas Tissue installed two production lines in their Houston facility in 2015 and 2017 that produce an average of 10-16 truckloads of shipment per day.
What sets Texas Tissue apart from their competitors is their investment in the people managing their day-to-day operation, knowledge of the equipment and marketplace and long-term view of the business. They are firm believers of state-of-the-art technology, automation and the use of digital data collection, Industry 4.0, as important tools for the development of a very lean and cost-efficient company of the future.
"One of the keys to Texas Tissue is the strong belief that having meaningful relationships with our employees, suppliers and customers is the key to success," added Suarez.
The use of state-of-the-art technology and strong manufacturing practices has allowed Texas Tissue to produce to the highest expectation of many retailers in the region and nationwide. Texas Tissue competes at all levels of quality and product configurations.
"We aim to build high quality products on high efficiency machines using the very latest technology. Our goal is to produce a product that every time our customers buy it, they are going to be happy with it and come back to buy it again," said Plant Manager Jim Smart.
The use of cutting-edge, automated technology has led the company to improve the talent working at Texas Tissue. CFO Suarez estimates that the company, which employs approximately 65 people, has moved from 10% to 70% college educated on the production floor since June 2019. Business is up over 40% in that same timeframe.
"Texas Tissue made the decision to invest in automation to maximize efficiency. Sophisticated automation requires higher-skilled, better-paying positions. We are creating careers, not jobs," added Smart.
The company expects to employ between 15-25 people in new production careers immediately after opening their Conroe facility by adding a third production line. This third line, which will be installed before the transfer of the two existing lines, is designed to produce 50% more output than the latest installed line. The company also expects to upgrade the two existing lines to make them more efficient and automated. Once installed, the three lines will produce close to 20-25 truckloads a day. The new site, with all the equipment running 24 hours, 7 days a week, is expected to be running by end of the first quarter in 2021.
"We are thrilled that by staying on the cutting edge of new technology, we will be able to expand and employ more highly-paid people and deliver new and exciting products," said Suarez. He also acknowledged that strategic partners are a part of that success.
"We are blessed," said Suarez, "We have found a very select group of professionals in Locke Lord, PKF and Capital CDC, who we see as strategic partners across legal, accounting and finance, that have guided us and kept us out of trouble."
As the company continues to set sales records, it looks forward to becoming even stronger in Conroe. With a lasting home designed to perfect paper tissue products in an inviting city like Conroe, Texas Tissue is ready to experience even greater things.
"We are excited to go to a place where we are part of the community. The Conroe facility is going to be a great opportunity for Texas Tissue to grow and thrive," said Smart.