Conroe Knows How to Beat the Heat with Summer Fun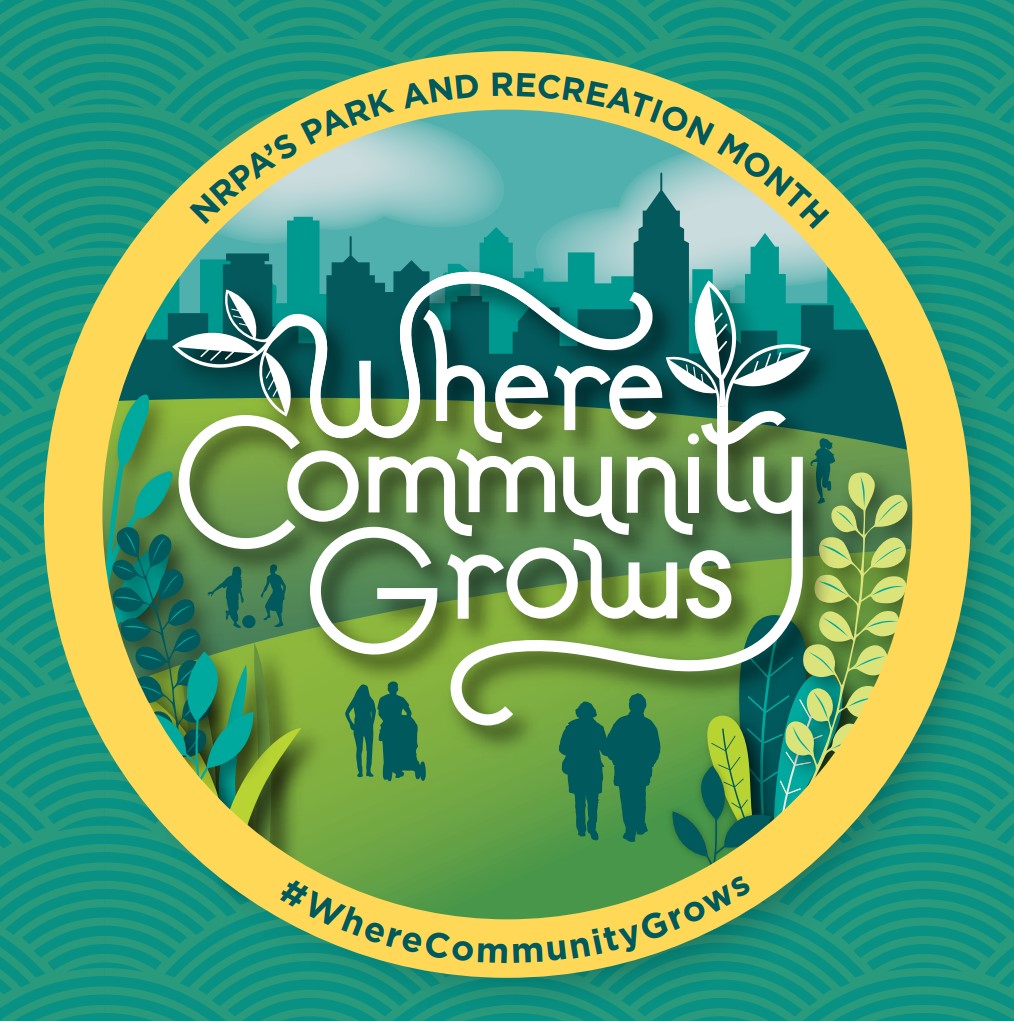 10 Jul 2023
More Is Made Here, Lake Conroe
Outdoor enthusiasts flock to Conroe for many reasons that share a common theme - Summer Fun is Made Here! Nearby national forests offer hiking, biking, walking and birding. But as the temperatures rise, the local lakes, pools and aquatic centers provide the best ways to beat the heat in Conroe.
July is National Park and Recreation Month and the perfect time to get outside yet stay cool in Conroe. We have over 25 park and recreation centers, many with pools and splash pads perfect for family fun!
Celebrate Park and Recreation Month
The National Recreation and Park Association (NRPA) recognizes the power park and recreation opportunities have in Conroe. This year, the NRPA's theme is "Where Community Grows," directing attention to bringing people together to foster goodwill and growth in communities nationwide. To celebrate, the City of Conroe's Parks & Recreation Department has put together a whole bucket list of activites and special events for you to enjoy in July.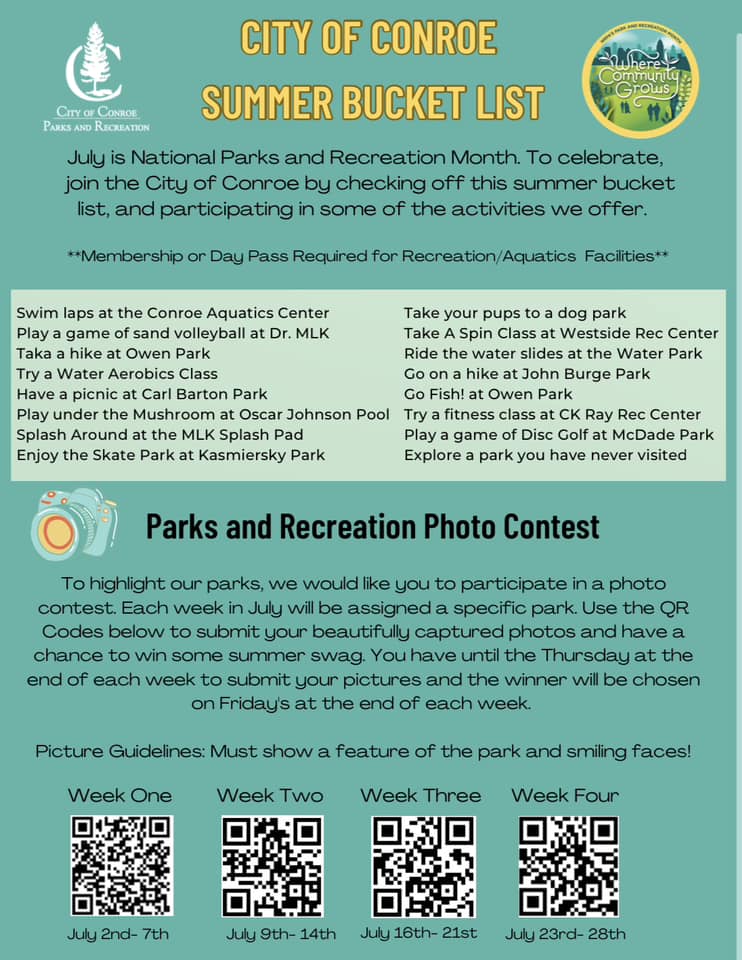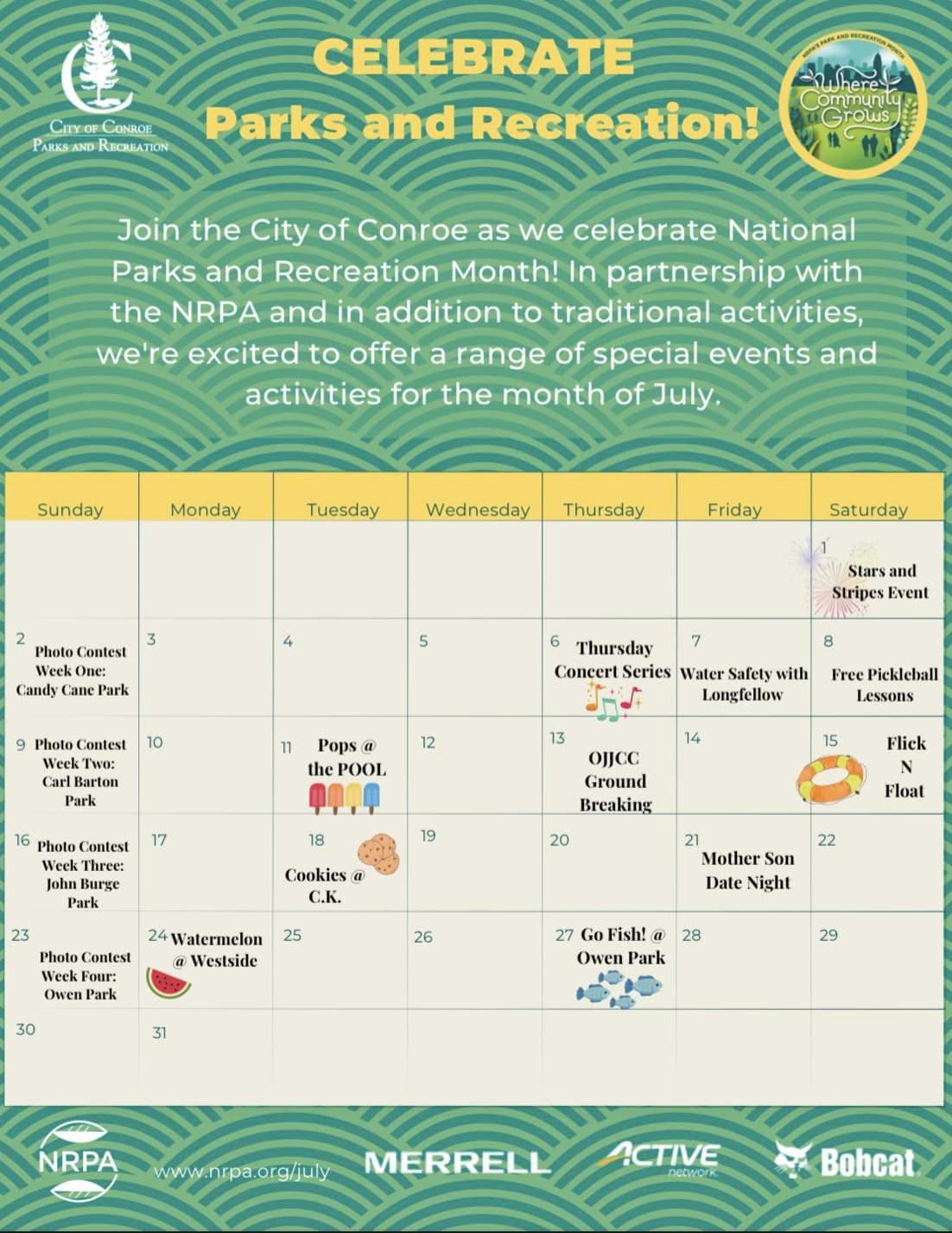 These park and recreation opportunities play a vital role in our community. They are essential for a high quality of life and enjoyment and for new families looking for a place to live. Park and recreation can also serve as an economic driver. When people visit our community to play at a park, participate in a tournament or use our recreation facilities, they often spend money locally as they shop, eat at restaurants and fill up their vehicles with gas, creating jobs and other local benefits.
Keeping Cool in Conroe
There are many ways to help celebrate Park and Recreation Month! Share posts about our parks and/or recreation opportunities on social media. Invite friends to visit, leave positive reviews on Facebook and Google and become an ambassador for our community. Here are a few parks and recreation spots you can see and talk about.
Lake Conroe
Just outside Conroe on the west fork of the San Jacinto River is Lake Conroe, 22,000 acres of potential boating, water skiing, sailing, fishing, swimming and other opportunities for summer fun. A star of the lake is Margaritaville Lake Resort, a Jimmy Buffet-inspired resort on 186 waterfront acres where visitors can unwind in a luxury suite or a waterfront cottage.
Pools & Waterparks
The Conroe Aquatic Center has five water slides with multiple three-story towers, a youth/adult pool and a children's wading pool with a playground.
The Oscar Johnson Jr. Community Center Pool includes a zero-depth graduated entry pool, mushroom spray and a water slide.
The Westside Pool is used for recreational and lap swimming in a beautiful outdoor setting, and the Dr. Martin Luther King, Jr. Park Splash Pad has interactive spray features for kids of all ages.
Conroe is the Place for Outdoor Summer Fun
We encourage you to get outside, explore, do something new and bring a friend! Conroe has much to offer, and our parks and recreation team provides opportunities for community members to enjoy themselves year-round.
Share this article and tell a friend about all the great things to do in our community. Connect with the Conroe Economic Development Council or follow us on Facebook, Instagram, LinkedIn, Twitter or YouTube (easy-to-find links at the top of this page) to learn more about how Summer Fun is Made Here!