Conroe Makes List of Top 25 U.S. Cities Attracting New Residents in 2022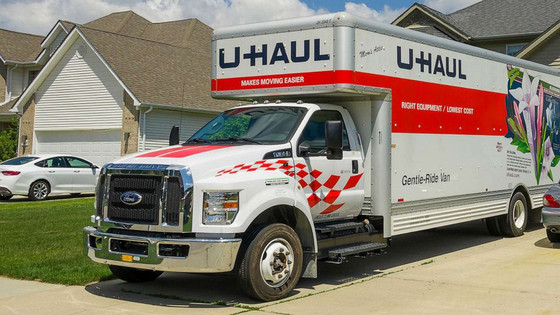 The Lone Star State has 3 of the top 25 markets netting one-way U-Haul trucks
CONROE, TEXAS (January 9, 2023) – Conroe earned the 19th spot on the Top 25 U-Haul U.S. Growth Cities of 2022, which is based on the net gain of one-way U-Haul trucks during the past year. On that list, the scenic city ranks 3rd for top growth cities in Texas.
Conroe, about 40 miles north of Houston, also contributed to Texas taking the title of top state for the second consecutive year for most one-way U-haul moves in 2022.Since 2016, Texas has claimed the top spot for growth state in America five times, according to a recent U-Haul article.
"Texas is great because you have a low the cost of living, no state income tax, and deregulated energy costs," said U-Haul Company of Northeast Houston President Robert Abidin. "Texas is also the energy capital of the U.S. We're home to every major industry. Anything you're looking for in Texas, you can find in Texas."
And Conroe is no exception. The city offers a modern, business-friendly atmosphere that attracts a wide variety of industries ranging from tourism and dining to life sciences and technology to distribution, manufacturing and professional services. With a strong quality of place, Conroe is thriving as one of the fastest growing communities in the U.S.
"Conroe has grown dramatically because it offers what modern businesses need: a strong labor force, attractive quality of life and desirable location," said Conroe Economic Development Council Executive Director Danielle Scheiner. "Conroe is a boomtown in America, and the growth showcases that economic success."
Residents are attracted to new and affordable homes, award-winning educational institutions, beautiful Lake Conroe, easily accessible walking trails, Conroe's charming downtown and how easy it is to get around. Combined with the proximity to Houston's amenities and gulf coast beaches, it's no wonder that in Conroe, Texas, More is Made Here.
###
About the Conroe Economic Development Council
The mission of the Conroe Economic Development Council is to enhance the strength and stability of the greater Conroe economy through the support of existing industry and the attraction of manufacturing and service sector business, which bring new capital and employment opportunities into the community.
About the U-Haul Growth Index
While U-Haul migration trends do not correlate directly to population or economic growth, the U-Haul Growth Index is an effective gauge of how well cities and states are attracting and maintaining residents. U-Haul is the authority on migration trends thanks to its expansive network that blankets 50 U.S. states and 10 Canadian provinces. The geographical coverage from more than 23,000 U-Haul truck- and trailer-sharing locations provides a comprehensive overview of where people are moving like no one else in the industry. The U-Haul Growth Index is compiled according to the net gain of one-way U-Haul trucks arriving in a city or state, versus departing from that city or state, in a calendar year. Migration trends data is compiled from more than 2 million one-way U-Haul truck transactions that occur annually across the U.S. and Canada.