Expertise is Made Here Featuring Minco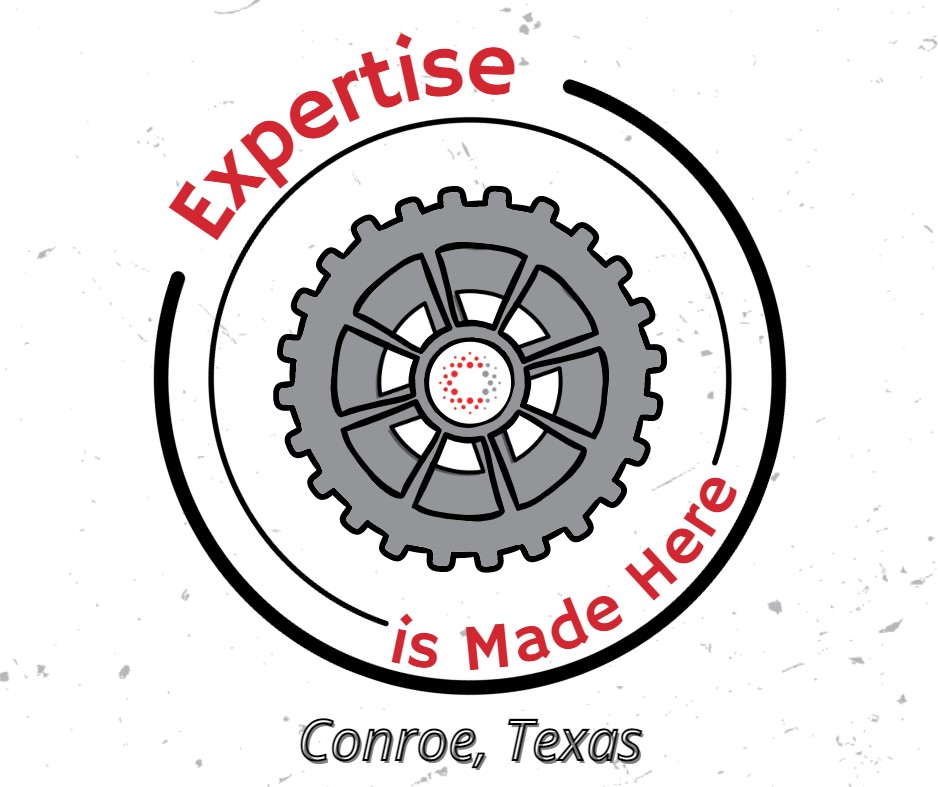 6 Jun 2022
More Is Made Here, Area Companies, Conroe Park North
For more than four decades, Minco Inc. has called Conroe home. Founded by Jim Cheatham in 1978, the company operates high-speed computer numerical control (CNC) machines to manufacture custom precision equipment. Specializing in oil and gas products, specifically surface wellheads, subsea processing equipment, and flow control equipment, Minco leans on the knowledge and experience of its loyal team to achieve results for its customers. Led by proven people and established processes, Minco shows that in Conroe, Texas, Expertise is Made Here.
The Minyard family, into which Cheatham married, owned a machine shop in Odessa servicing clients in Houston. These customers needed local manufacturing, ultimately leading Cheatham to establish Minco. Cheatham traveled around the region looking for the perfect spot to locate his new business. The ideal facility and welcoming nature of the Conroe community appealed to Cheatham, and for 44 years, Minco's expertise has been on display in Conroe. In 1996, Minco opened their current facility in Conroe Park North to meet substantial growth.
Jim and his son J.B., who is Minco's Vice President of Business Development, credit the expertise and loyalty of the Minco team for the company's longstanding success. The company employs 22 people, several of whom have been with Minco for decades.
"We have been very fortunate that the majority of the people we've brought in to the business have been here for over 15 or 20 years. When you can do that, you create a lot of expertise on the shop floor and a lot of subject matter experts in various things that we do with our processes," said J.B.
While technology has advanced over Minco's lifespan, the company has adapted well. Experts like Plant Manager Wayne Gentles and Controller Carol Backhus, who have been with Minco for more than 40 years and 30 years respectively, embrace modern technology and apply industry expertise to improve product offerings.
"Our employees have bought in. We've continued to challenge them to cross train and learn new skills to go to where the business needs to be," added J.B. "When you combine good processes with good people, you produce good results."
It really is the people that matter to Minco. Building a culture that values family and steadiness has allowed Minco to develop the level of expertise that comes with employee longevity.
"We create a family culture here, and that's why people like to stay. We're committed to building stability for them in good times and in bad," offered J.B. "It's critical for this community that our business doesn't make short-term decisions and start laying off top notch people when the clouds get dark around us. We try to make every decision with a long-term focus, as best we can. You retain good people by doing that."
Speaking of community, Minco has become a fabric of the Conroe community since its inception. The company believes in giving back its time and resources, just as the Conroe community did for Minco when it arrived here.
"When I first started this business, I got introduced to all the right people in town. It was helpful to know the pillars of the community so I could better support them. We love being able to pay back what all these mentors have given me. We want to continue with that type of attitude," offered Jim.
Minco sponsors the City of Conroe's youth track and field program for girls and boys ages 8 to 18. Minco's investment in this program stems from a desire to help kids learn life skills through track and field and to give them an opportunity to be fulfilled by community.
"We believe a path through sports is a path to success if you take the benefits of the disciplines behind it. Track and field is as good as any we've seen. We're hoping these kids take what they learn and apply it to the rest of their life," said J.B. "I remember growing up playing sports in Conroe and the community having my back. That propels you in life. I want kids to know that businesses like Minco have their back."
Whether it's processes to fulfill customer needs or donating efforts to help the Conroe community, Minco has a rich history of making a difference – a history propelled by a team that brings experience and understanding to work every day. Nearly half a century in, Minco continues to show why in Conroe, Texas, Expertise is Made Here!