Community is Made Here Featuring Crown Cork & Seal and Mayor Pro Tem Raymond McDonald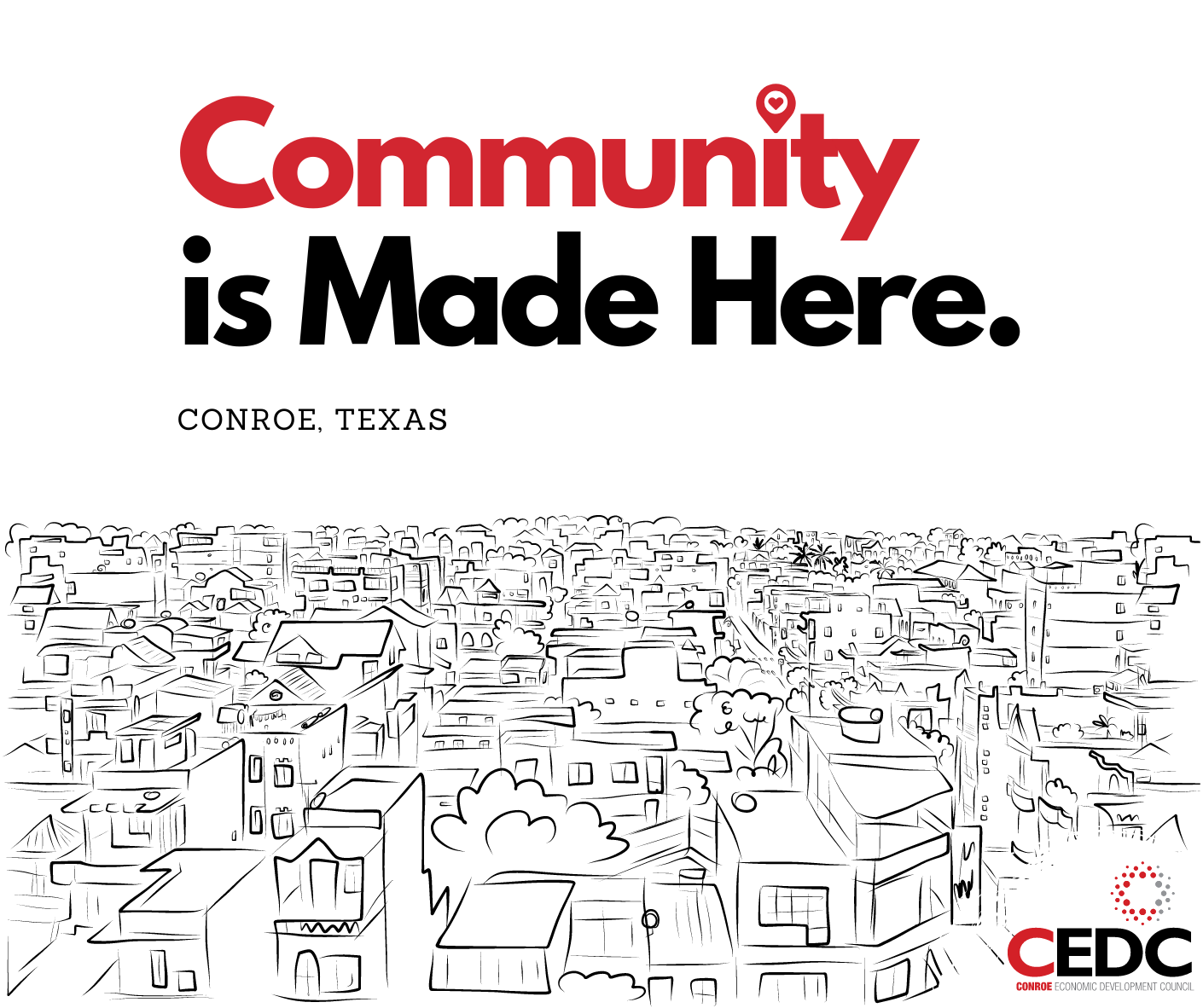 12 Apr 2021
More Is Made Here, Area Companies
Conroe's friendly nature shines brightest in times of need, as businesses and residents stand ready to help their neighbors and colleagues. Conroe is a city that takes care of its own, with an open invitation to join the family. In Conroe, Texas, Community is Made Here.
Winter Storm Uri wreaked havoc on millions of Texans in mid-February when freezing temperatures damaged the state's power grid. Like many others around the state, Conroe residents and businesses were without power or water for several days. Business and community leaders rallied to find ways to support the community they love.
Raymond McDonald, Mayor Pro Tem of Conroe and Senior Pastor at Vineyard Church of Conroe, took the lead in setting up a warming center at Lone Star Convention Center in Conroe. With the help of several volunteers, he also worked to organize distribution of food, water, and plumbing supplies. McDonald has learned from his time rooted in the Conroe community that there is never a shortage of people looking to help.
"In Conroe, people want to be part of the solution," offered McDonald. "The community is warm and friendly. The love is authentic."
Supporting community and being part of the solution is certainly nothing new for Crown Cork & Seal. One of the largest aluminum can manufacturers in the world, Crown Cork & Seal was quick to step into action. The company's Conroe facility, which was forced to sit idle for more than six days, partnered with Keurig Dr Pepper and the Conroe Fire Department to fill and distribute nearly 110,000 12-ounce cans of water around Conroe! Water went to Conroe citizens, the Montgomery County Food Bank, and even Crown Cork & Seal employees in need.
Plant Manager Steve Hall has emphasized the company's mission since joining the Conroe facility three years ago.
"Part of our company's mission is to be active in the community we work in; therefore, we want to be as involved as possible in Conroe," said Hall.
The company also believes in its people and recognizes that their employees, approximately 150 in number, take pride in being part of the Conroe community. Any chance they get, Crown Cork & Seal looks to integrate themselves with their community.
"My employees really like when we can be involved in the community because it impacts their family and friends who live here. Our employees take pride in the Conroe community and that the company they work for supports it," added Hall.
It's easy to see why Conroe's welcoming community extends to the relationship between City and businesses, as City leadership welcomes commerce and strives to integrate companies into the community.
"I've lived around the country, and this is truly the best community that I've ever worked in," said Hall. "It's a close-knit family. If I have a problem, there is always someone willing to help."
Mayor Pro Tem McDonald is one of those people who represents the City in the important business and government relationship. He believes that Conroe's unique ability to weave commerce and community is a key to success.
"I've watched many companies move to Conroe and quickly embrace the community. Businesses from all over the world say, 'We love it here!' when they get to Conroe and realize Conroe's dynamic way of life," said McDonald. "It is a symbiotic relationship."
Conroe's strength continues to be its people. Business leaders, elected officials, and residents work together to form a strong bond and build each other up. That is the spirit of community. And in Conroe, Texas, Community is Made Here.